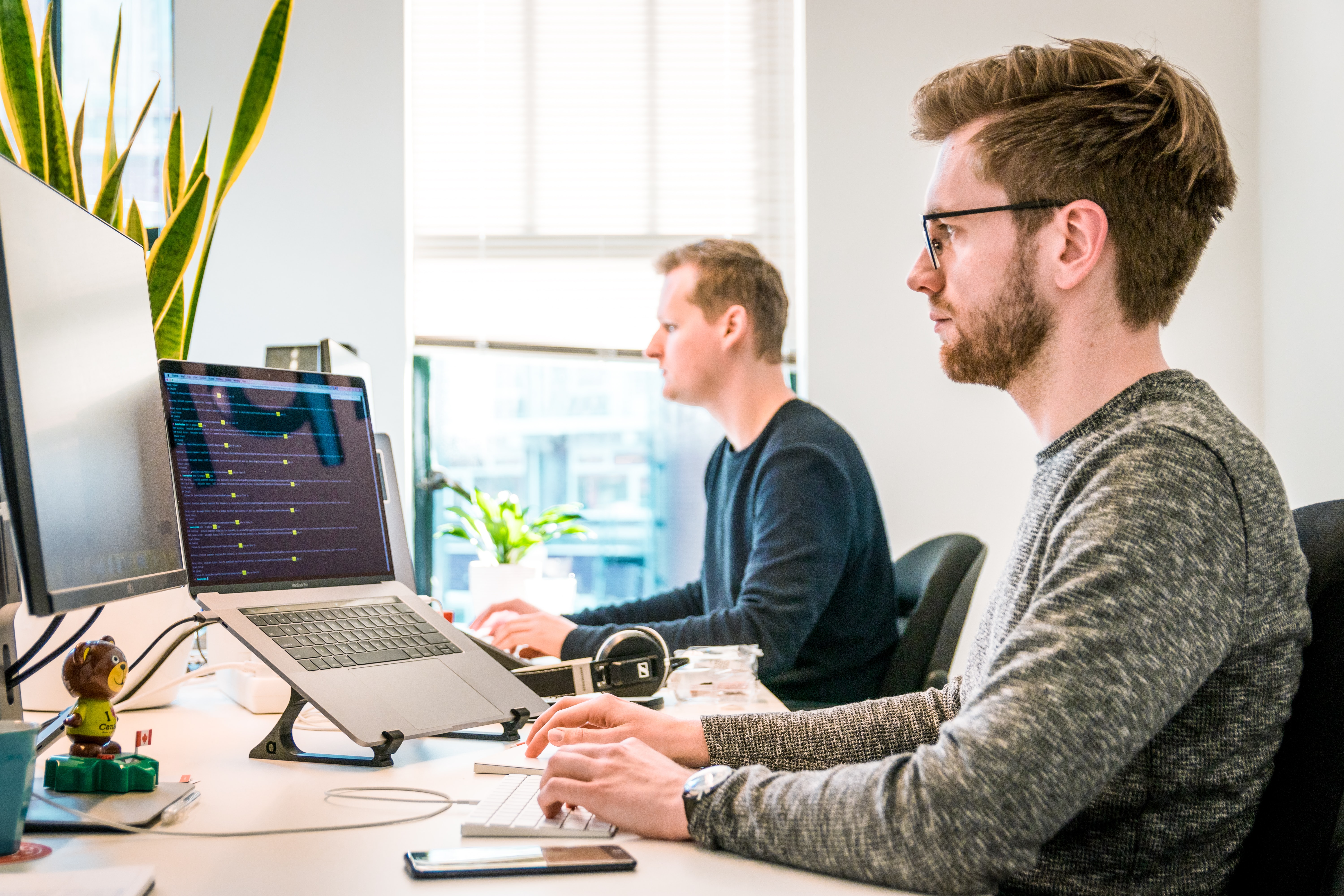 We often hear about ERP and CRM solutions, but it can sometimes be difficult to know what the difference is and how to use them optimally. Both solutions aim to optimize and improve your business with their respective specialty. Let's see what these two solutions have to offer.
An ERP solution
An ERP solution has now become a very important asset for companies nowadays. It focuses on the company's product. The ERP system helps to grow and get an edge over other competitors quickly.
An ERP system manages all the business processes of a company. It brings together the multiple data of a company under one platform.
With an ERP, you can now optimize business processes as well as improve data exchange between departments in the company. This helps to eliminate silos and allows for better communication since everyone has access to the same data platform.
A CRM solution
The CRM solution focuses on tasks related to sales, marketing and customer service. This management solution allows you to identify and manage customer relationships and maintain a close relationship with your customers. With real-time data and this management software, your customer service has never been better.
Moreover, by also focusing on the sales aspect, with customer data, this allows for the analysis of consumer trends and several benefits such as increased sales and customer loyalty through better follow-up. For customer relationship management, SalesForce and Hubspot are good examples of companies that offer a CRM solution.
Two complementary solutions
The advantage with these two solutions is that they can be used together or even separately. Also, it is important to note that not all ERP softwares have a CRM solution.
The biggest advantage of combining these two solutions is the optimization. Indeed, by associating them, we can optimize the 2 softwares by allowing them to share data and thus offer a better service. This association could even be very beneficial for some companies in order to automate the sales process, inventory and other business processes while optimizing communication between different departments.
Solution ERP Bluebee
The new Bluebee 2 optimizes their ERP software with updates and improvements every year. This new system provides a better user experience. Moreover, Bluebee has several functionalities that will be useful to your company. Whether it is the financial module, the distribution module, the manufacturing module or the cross-functional module, the Bluebee system will meet your needs.
You can also consult our case studies directly on our website. You can learn more about how Bluebee helps companies like Hector-Larivée and Aliments Breton.
Finally, Bluebee's services include software implementation, support and a CRM module. However, it is also possible to integrate an external CRM software with Bluebee.