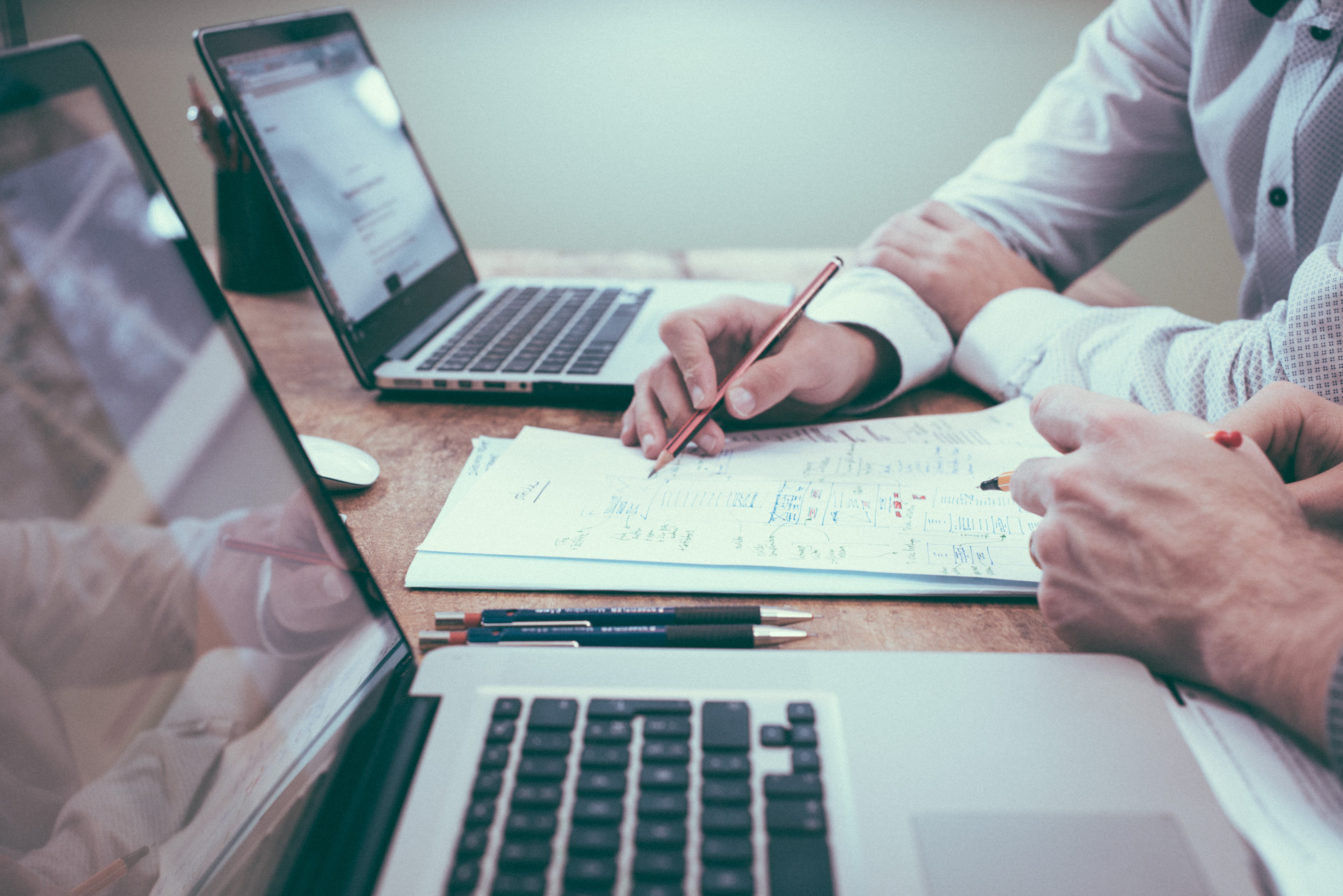 The subject of ERP software can sometimes seem complex or even vague. This is  why we decided to help you by distinguishing the difference between an accounting software and an ERP software. Let's start by explaining what accounting software is and then look at why it is important to have one in your business.
What is accounting software?
An accounting software is an ERP solution tailored to your business that helps with accounting tasks. For this purpose, there are several solutions that you can select for your company.
With real-time data, updates and many features, it allows you to efficiently manage all of your company's accounting processes such as accounts receivable, accounts payable, general ledger and bank management modules.
However, an accounting software does not necessarily include information related to the company's operational processes, such as inventory, sales, purchases and production.
Finally, Freshbook and Quickbooks are two good examples of companies that offer accounting software, both for general business support and for specific needs.
What are the advantages of accounting software?
Whether it is for a small business (SME) or even large companies, the implementation of an accounting software brings several advantages to your company. Indeed, it allows you to avoid repetitive data entry and the errors that come with it in addition to saving time. Thanks to best practices, we can now automate the accounting process of a company which brings a saving of time thanks to the automation of the data.
The accounting software also provides a financial analysis as well as better distributed budgets, automatic calculation, easy to use, facilitated accounting entries. Finally, it allows the centralization of the data in the same place and more traceability.
How to choose your accounting software?
The step of choosing your accounting software can sometimes seem vague. The first step in order to choose  the right software is to know your company's needs. You can ask yourself the following questions:
What type of company am I?
Do I want real-time reporting?
Do I want to control payments?
Then, knowing the company's needs, you can choose the right type of software for your business. Finally, it is important to establish a list of criteria and what you expect from the software to help the expert serve you better.
Definition of an Enterprise Resource Planning (ERP) system
Enterprise Resource Planning (ERP) is a system that improves all of a company's processes such as financial resources, distribution and other operations management optimized under a single platform.
This allows you to automate several tasks, which allows you to save precious time and invest it in other things that are important to you.
An Enterprise Resource Planning system can be general as well as specialized for a particular sector such as accounting and financial management for example.
The purpose of an Enterprise Resource Planning (ERP) system
The goal of the ERP is to improve data management across the entire company. In addition to facilitating daily tasks, it also breaks down silos by enabling and facilitating information sharing.
Another important goal of integrated management software is to increase productivity and efficiency by consolidating data on a single platform. Having all the data gathered in one place will allow you to better manage it and avoid communication and data entry errors.
In addition to having real-time updates, it reduces administrative tasks and lowers costs for the company.
As mentioned earlier, an ERP system is focused on the general side of the business. However, within the ERP, there are multiple functionalities that fulfill different purposes.
The first example can be accounting software. As the name suggests, it takes care of your company's accounting tasks, centralizes all data and creates traceability. To learn more about accounting software, you can always go on our website and take a look at the financial module.
Another example of useful software is inventory management software. It allows you to control the inventory system at all locations and optimize the tracking and cost of distribution. This can be very helpful for companies in food distribution for example. ou can always go read our  case studies with Aliments Breton and Hector Larivée.
Advantages and limitations of an enterprise resource planning (ERP) system for business processes
The implementation of an ERP software has many advantages, but also some limitations for the business processes.
First, at the management system level, it allows and facilitates the optimization of management processes such as production management, which is a plus for your company. In addition, it allows the traceability of data under a single platform which eliminates work in silos. Finally, it allows a reduction of the company's costs allowing you to have a better budget for other business priorities.
On the other hand, the implementation of an ERP system requires good knowledge and training during the installation. In addition, the involvement of the customer is important for the success of the project.
Since Bluebee is an expert in the food distribution industry, the main advantages in that domain are to reduce the price volatility, enhance the traceability and help with the stock management and food safety. To learn more about the impact of the ERP on the food industry read our blog ERP software for the food distribution industry.
Make the difference between accounting software and ERP software
It is important to demystify the difference between accounting software and ERP software. First of all, ERP software can help all of the company's processes thanks to its multiple functionalities such as distribution, manufacturing, financial and transversal functionalities. This management solution brings together all of a company's processes under a single platform, thus eliminating work in silos and avoiding the repetition of data entry.
On the other hand, the accounting software is one of its functionalities and helps with the financial statements as mentioned in the definition above. It will therefore take care of the invoicing and its seasonal management. It will also take care of setting up interfaces with other modules such as the big one and establishing a good payment record.
In short, an ERP system will optimize and automate the different functionalities of the company thanks to a single software that groups both the accounting and operational modules. The ERP software allows the creation of accounting entries automatically during the different operational activities of the company.
Bluebee's Financial Module
At Bluebee, our financial module includes accounts receivable, which is the management of accounts receivable, credits, collections and commissions.
We are also responsible for the accounts payable, that is to say the complete analysis of the needs in liquidity and disbursement automation and the analysis of your suppliers.
We also take care of the general ledger, including the tracking of your accounting transactions and centralize everything.
Finally, we also take care of the management of fixed assets, i.e. the management of acquisitions, life cycle, equipment and other assets as well as the calculation of depreciation.
To find out more about accounting software or even ERP software in general, feel free to contact us and visit our website.
Bluebee services
Thanks to its experience and its multiple functionalities, Bluebee is your ERP expert. We offer advantages such as a greatly enhanced user experience and business intelligence.
We also have the added benefit of notification when relevant information will be communicated to you at convenient times as well as customized changes for you and your business. To learn more about the other benefits, visit our website now.