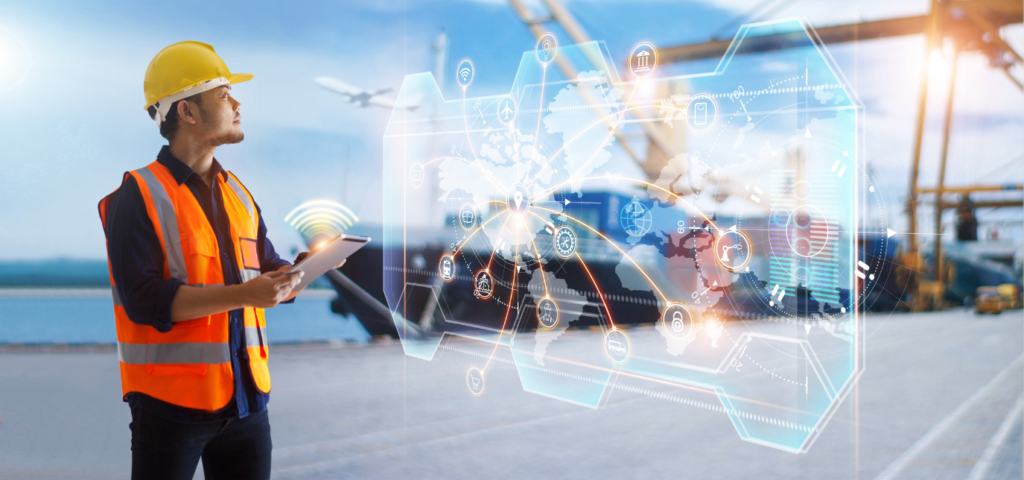 Increasingly, we see that ERP Cloud is the distribution software of choice for companies in this industry. Of course, it's not just distributors who are reaping the benefits of the cloud. The many advantages of the cloud make this type of hosting very attractive, regardless of the sectors of activity.
But the distribution sector particularly needs it. Given the very thin profit margins in the industry, this technology helps improve their efficiency, while reducing their costs.
With distribution software cloud hosting, the business gets all the benefits of traditional hosting, without the drawbacks. No need to do maintenance, it is the ERP supplier who takes care of it. By choosing cloud-based manufacturing software, the company also has access to ongoing support in the event of difficulties.
Not to mention the upgrades included with the Cloud. In addition, the security of all its data is taken care of. What more could you ask for ?
What is a Cloud Management Software?
We already know what an ERP (Enterprise Resource Planning Software) is, but what about the term "Cloud"? Cloud computing translates to cloud computing. It is a process of outsourcing data centers to remote servers.
In summary, the data is accessible by a simple internet connection. It therefore offers flexibility to companies since they also have access to the same functionalities and applications as a traditional management software package. We will see below what differentiates a cloud management solution from a traditional ERP.
The advantages of an ERP on the Cloud for distribution
The speed of setting up the cloud
ERP software on the cloud is installed very quickly. Just connect to the environment that the provider (Bluebee) has created and you're done.
The environment is faster to create because we already have the server configuration ready. It is possible for us to deliver a client environment very quickly on our Cloud.
No need for IT knowledge, servers and infrastructure (or to have an employee or consultant to do it)
Traditionally, ERP software is installed locally on company computers and servers. The company must therefore have the necessary equipment, i.e., a good number of servers. In order to be able to host its servers, the company must have the space and the knowledge of.
With ERP Cloud software, the provider takes care of the hosting. Usually, the vendor also offers support service after installation. It is therefore the perfect option for companies that do not have in-depth knowledge of computer technology.
No need to maintain servers and network devices
Don't forget the interview! Servers require a maintenance service which also generates additional costs.
With ERP on the cloud, as everything is outsourced, this responsibility falls in the hands of the supplier. This is what makes cloud ERP so interesting for distribution companies that do not want to deal with the technical headaches of managing a server.
Short and long-term cost savings
On-premise ERP often includes a license fee. Added to this are installation costs. Not to mention the installation of servers supporting the new device if you do not have one.
On-premise ERP is therefore generally more expensive.
In the case of ERP Cloud, the monthly or annual price includes the use of servers and updates. This makes it possible to better control an operating budget known in advance, without having to invest.
You avoid buying physical equipment which, in addition to emptying your wallets, clutters your space. You will be able to take advantage of cutting-edge technologies at flexible rates.
Most importantly, you save on equipment maintenance services.
Access to new versions
It is important as a company to reinvent itself. An ERP system that follows your business evolution becomes necessary. Just like your business, cloud ERP is also reinventing itself, and you have access to its frequent updates! With a cloud solution, you can contact your provider at any time to switch plans and increase your storage needs.
Which ERP Cloud software to choose?
With an ERP Cloud solution, you benefit from the best technology and a secure, accessible and powerful solution. You save on space and costs while benefiting from a tool that promotes and follows the growth of your business.
By doing business with Bluebee, you are guaranteed to invest in an ERP Cloud management software with integrated business intelligence. Manage inventory and the supply chain, anytime, from anywhere! Analyze and explore data simply to make better management decisions.
Contact us for any questions or implementation projects!