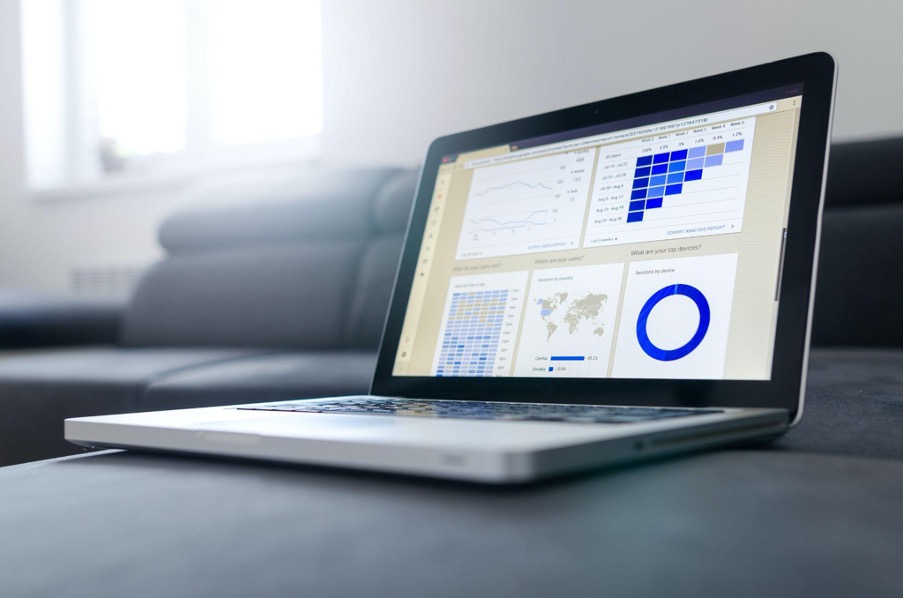 DMS stands for delivery management system. In brief, it's one of the enterprise resource planning (ERP) functions. It is a software that ensures that every delivery is made effectively and efficiently. It takes care of all the operations needed to get an item from point A to point B.
A DMS software is also a very helpful tool for businesses. As consumer expectations continue to rise, this tool enables businesses to meet these high expectations.
Implementing a delivery management system software has a real potential for an organization. In this article, we'll dive into the delivery management in itself and go over all the benefits of a DMS.
The delivery management system (DMS)
This operation of the organization is usually done by the delivery manager. This person is in charge of delivery and logistics. They also have to manage local delivery and driver operations.
In smaller companies, they act as the middle point of contact between warehouses and the distributors.
Digitally processing orders with a DMS software lets delivery managers focus on specific aspects like delayed orders. This often means more time for greater client service.
Delivery operations are constantly striving to drive down costs. To do so, managers try to complete more deliveries with fewer resources while still maintaining a high level of customer service. Delivery managers regularly leverage a number of tools and strategies for improving their metrics and scaling up their operations.
The benefits of a good DMS
Having a good DMS means delivery operations that are constantly improving. Whether it's a small start up business or a multinational giant, delivery management is all about process improvement. Here are all the benefits of an efficient DMS.
Route optimization
Usually, this task is done by hand by the delivery manager. A DMS software can generate more efficient routes in less time. Thanks to the advanced algorithms, it can also help with delivery windows, vehicle capacity, driver schedules and even traffic patterns.
Route optimization generates estimated arrival times. It's a useful tool to meet client satisfaction.
Automated dispatch
To run an on-demand business, it is required to have an automated dispatching process. On-demand business means deliveries have to be made as soon as the new orders come in. It also means, unlike scheduled deliveries, on-demand businesses can't leverage on a forward-looking route optimization.
Automated dispatching will automatically assign orders to nearby drivers. They will then be able to complete the order within the allotted time frame. This way, the delivery manager can focus on handling exceptions and ensure customer satisfaction.
Vehicle tracking
The DMS software can help keep track of the delivery. The real-time visibility function can help dispatchers understand when a driver may be off course. Keeping track of the vehicles can also save precious resources and avoid costly delays.
Besides helping the dispatcher, this tool is also useful to customer support. This way, they can inform customers on when their delivery will likely be completed. Another way to optimize consumer satisfaction.
Proof of delivery
The proof of delivery is done in many ways. Some will go for a customer's signature. Others will be taking a photo of where the package was left. However, these two options are not the most efficient ones.
With an advanced delivery operation, this task can be done in a more efficient way. With barcode scanning, they can make sure the right package is delivered to the right location.
Reducing liability costs
The DMS software will also provide tracking metrics of their fleet and their driver's behavior. It's important data that can be used as a leverage for insurance companies to reduce their cost.
Team and customer communication
We all know that miscommunication can always happen in business. It's important to make communications easy between the different parties. The organization needs to be able to contact the dispatchers easily. Same thing for dispatchers and drivers.
The good flow of communication resides in the quality of the guidance given to the dispatchers and drivers. If a driver is having trouble finding a drop-off location or reaching a customer, he needs good guidance.
With a DMS software, these communications can be done in a real-time chat. They'll be improved by the added contexte the drivers will be able to give. Their location and the details of the active delivery will be provided, which facilitates the whole process.
Final Thoughts on DMS
With a robust delivery management software, get the customer what they ordered, when they want it.
If you're looking to improve your delivery management process, the Bluebee ERP software is what you need.
With our dedicated team established for more than 20 years, we provide a powerful, simple and modern system.
To start the implementation process, contact us!