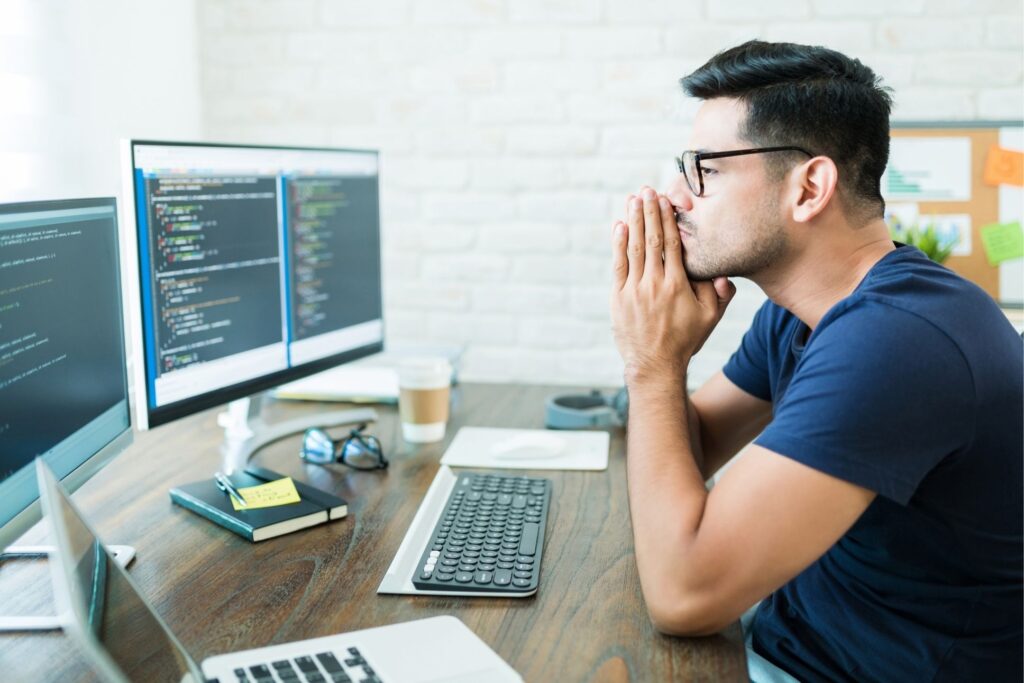 When a company grows, it becomes essential to centralize data, otherwise the management of multiple departments and employees can quickly become tedious. That's why you are here.
You need to set up an ERP software!
When embarking on an ERP implementation project, the process can seem ambitious and complex. No worries, you will be accompanied throughout the process.
Still, some steps in the process must be done on your end. Let us guide you in this preparation. The task is probably less difficult than you think!
Define your needs
Needs analysis is a step that should not be overlooked. It allows you to identify the specific needs of your company for which you choose to set up an ERP. By carrying out a status report, you will be able to identify the problems and the uses to which your future ERP system will have to respond.
Ask yourself the following questions:
"Will our solution be able to meet the challenges of tomorrow? »,
"What are the positions where productivity is down? »,
"Are there duplicate information or tasks? »
A Bluebee implementation consultant will meet with you to review your business processes. You will then determine together the approach that responds the best to the issues that will be raised.
Establish the execution strategy
Once your needs have been identified and the implementation process has begun, you will have to plan the execution. Start by appointing a reference team made up of 2 to 3 members of the company. the distribution of their roles and tasks must be clearly established to ensure a smooth process.
Then, you will have to make the choices of use according to your identified primary needs and best practices. The tactical deployment plan will follow (who will do what when).
You will then need to determine which deployment mode works best for you. Do you need software installed within the company or cloud software? Check out this article to learn about the benefits of cloud-based ERP software.
Implementation
The preparation is complete, now it's time to put it all into action!
It is at this stage, the development of the identified customizations will take place (if applicable). When a specific need is identified, one of the solutions to comply with it is to adapt the software as needed. In this case, Bluebee developers can either modify existing functions or even create new ones from scratch.
Then we can transfer the data, probably the most frightening step… Don't panic, the Bluebee team will help you convert the data to your new Bluebee 2 environment via simple import tools such as Excel.
To facilitate the adaptation to the management software, you will have to select employees who will undergo intensive training. So they will be able to answer their colleagues' questions. Users will also have to test the new ways of doing things in order to validate the ERP solution.
Post-installation follow-up and training
Once the final installation is done, questions often arise. All Bluebee staff who worked with you during the implementation stages remain available for your post-installation.
Whenever you have any questions, the Bluebee team is always there to support you.
Ready for your ERP project?
Bluebee is a powerful, simple and modern ERP software solution that will certainly meet your needs. Tell us about your project, and if you have any other questions, do not hesitate to contact us!